Best E-Dictionary for Chinese PSLE studies and composition Examinations Update 2020
First lets see the new kid on the block! Well 2020 we have a new eDictionary called from creative named PX2201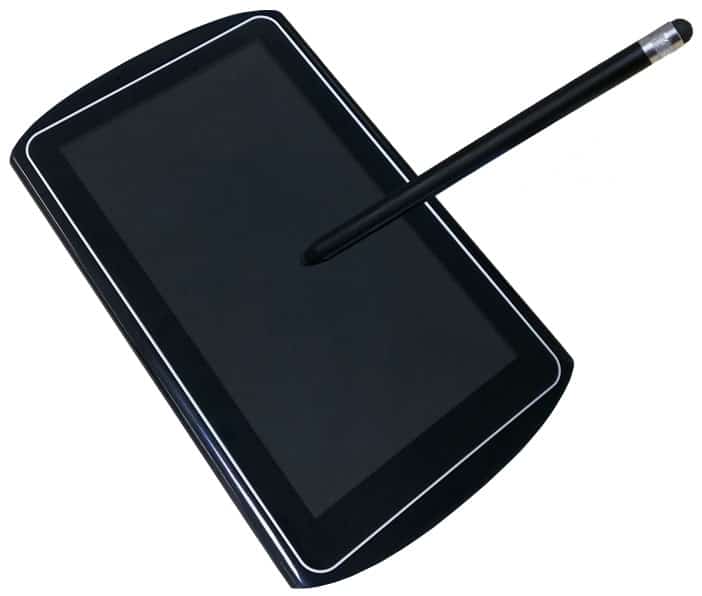 This screen sized 7 Inch Dinctionary has features below:-

Screen size: 7 inch and the price is about S$109. Its bigger than an iPhone 13 and uses a stylus which looked GOOD!
⭐Approved for use in Chinese Composition Examinations* by SEAB (Singapore Examinations and Assessment Board)
⭐Provides HansVision Pinyin, Bushou and Handwriting input.
⭐More dictionaries, Word/Phrase dictionary, Idiom dictionary, Pictorial dictionary, Local phrases and more
⭐Ergonomic, practical and a large capacitive screen
⭐7 inches colour screen, calligraphy fonts, large and clear text, high character count per screen
⭐获得新加坡考评局批准可带入考场,进行作文考试
⭐提供汉神拼音、部首与手写输入方式
⭐更多词典、字词词典、成语谚语词典、图解词典、本地词汇等
⭐采用7吋彩色屏幕,曲线字库,字体大且清晰,每屏可显示字数更多
Here is a review of the PX2201
Next we have ALL Pass 5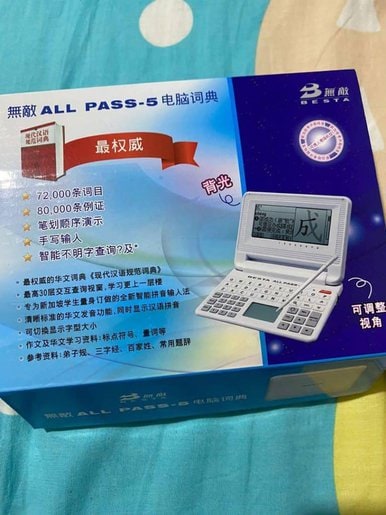 This is a video to show you the All Pass 5
And there is All Pass S1 which is quite similar to All pass 5.
2017 we welcomed – ZZ.New A+ (aka ZZ New-01), Now its carried by Popular bookstore and there is a bundle offer at $79.

The features of this Dictionary is

Approved by Singapore Examinations and Assessment Board Year 2018 – 2022
4.3 inch large colorful screen.
battery life on full brightness is 4+ hours per charge.
Chinese Dictionary and Dictionary of Chinese Idioms
Chinese Handwriting Recognition
3 Cross-search Windows
Over 67800 vocabulary
Composition & Chinese Learning Materials such as Punctuation, Classifier etc
Faster Searching and Improved Whole Phrases Pronunciation
1-Year warranty (1-for-1 Exchange)
By the way, Please test it out in store so your get a working good machine before you pay.
For any support, email : support@zzperfectionsg.com
Next we have the Creative Hansvision PX-2181 and 2131
PX2181 was released in 2018 and it is like a small calculator with a small screen but the characters are clearly shown. It is battery operated and it does not have heating problem or battery charging hassle. PX2181 retails about $48 (with casing).
Features of Creative E-Dictionary are

Approved for use in Chinese Composition Examinations* by SEAB (Singapore Examinations and Assessment Board)
Quicker search based on Pinyin Tones and Bu Sou (部首笔划) search.
Additional resources (Eg: 弟子规,唐诗, 宋词,三字经)
This latest model is designed for students. The primary words, interpretations, sentence constructions, and examples are carefully selected and developed by experts to strictly adhere to standards set by the Ministry of Education.
Though years of extensive experience in Chinese text technology, the search feature is now faster and easier to use.Students can now take full advantage of special search function such as cross referencing, wildcard searching, searching by Chinese initial consonants or radicals.
The contains 12,000 sample sentences that are carefully prepared in accordance to the sentence-constructions standards set by the Ministry of Education. Examples that illustrate the correct usage of units, quantities and punctuation marks are also available.
A new feature called 'zoom in each word' clearly shows each stroke so that you can see and with each word correctly.
The edictionary comes with 16 dot matrix font for clear and complete display that ensures an easier and comfortable reading.
Its voice synthesis technology enables Text-to Speech for primary words so you can listen to the correct pronunction.
Also, the dictionary's huge vocabulary provides better search results.

Initial Consonant Input – Type in first letter for each character e.g. mmhh and 马马虎虎 pops up.
Wildcard Search – Type in * for unknown characters e.g. 不*不* and 不慌不忙,etc. pops up

Come with protective cover, earphones &2 x AAA Batteries
Next is Creative PX2131 which has a stylus and hand writing input mode. This version is best for students who needs help with hanyu pinyin. It has backlights and Its is retailed at $64
Below is a comparison of PX2131 and PX2181:
And this is a video on the differences


How many have wondered why include classics such as San Zi Jing?
I think those phrases if used correctly could be helpful in the writing of the conclusions.

Thirdly is the Besta All Pass 3, which is the only one with a clam shell design.


So you see it has almost all the things in Px2131 and PX2181. And its retailed at 59.90.
In conclusion, I think if you want bigger screen, then ZZ new A+, else you get the cheaper one PX2181 for a solid E-Dictionary.
If you need pen writing, then get either PX2131 or All Pass 3. All 4 models are great tools for composition from primary 4 to Secondary 4.