Before we compare them lets welcome the 3 contestants in the heavy weight Chinese E-dictionary category:
Besta All Pass S1
ZZ Perfection New A+
Creative Hansvision PX2201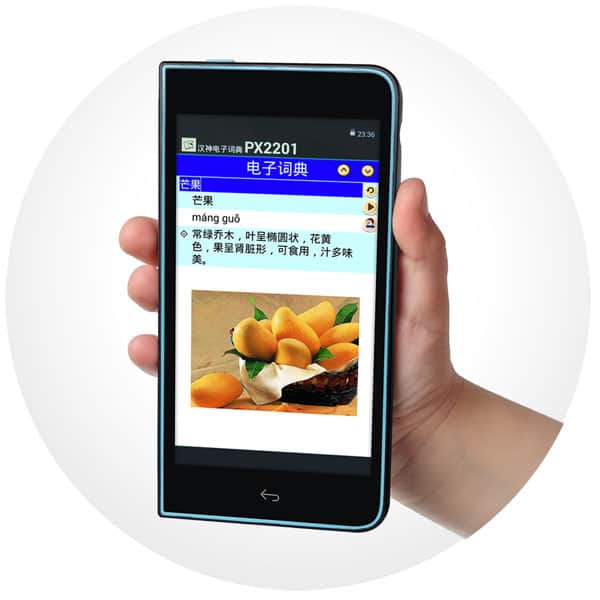 Screen Size and size
The King is the Creative Hansvision PX2201 with a 5 inch color touch screen and measure 15.2 cm by 8.5 cm. This is just 0.4 inches smaller than the iPhone 13 mini. Its screen size is huge and you will notice you are only using 60-70% of the screen for words, the rest is the screen keyboard!
the Second runner up is ZZ.New A+ with a 4.3 inch color touch screen (About as big as your car monitor). And Besta All Pass S1 has the smallest form factor and screen size at 3.5 inch. However All Pass S1 does have colour screen.
MOE Approved date
Creative Hansvision PX2201 was approved from 2021 to 2025. (updated as at 2021)
Besta All Pass S1 was approved for use from 2020 to 2024.
ZZ Perfection New A+ was approved for use form 2018 to 2022.
So Creative Px2201 is the most recent.
Dictionary and Vocabulary
PX2201 has a unique Picture dictionary and 18000 sentences (It has complex character together with simplified character which is not a feature), while All Pass S1 has a huge vocabulary of 72000 words and 80000 sentences. ZZ New A+ has 67000 words.
So the winner is All Pass S1 for most vocabulary but the PX2201 picture dictionary is unique.
Battery Quality
PX2201 is using new USB charged li-ion battery like a ipad while All Pass S1 is still using 2 AA battery. On the other hand ZZ New A+ is using li-polymar battery which is outdated.
I think All Pass S1 is convenient for students as you just need to replace 2 AA battery before exam. Charging the device battery could be time consuming too.
Input Method
All have 3 E-Dictionary have 3 modes of input: Hanyu pinyin, bushou and hand written. So in this round its a draw.
Who is the Winner?
I think All Pass S1 and PX2201 are both winners in their special way.

All Pass S1 wins in being recent, using AA battery, and has a huge dictionary with 80000 sentences.
PX2201 won by being the biggest screen holder, quite recently released and a beautiful colored picture dictionary.
ZZ New A+ won by the next biggest dictionary at 67000 words, a mid sized screen.

I hope you like this article, please comment if you think otherwise or likewise. Thank you.